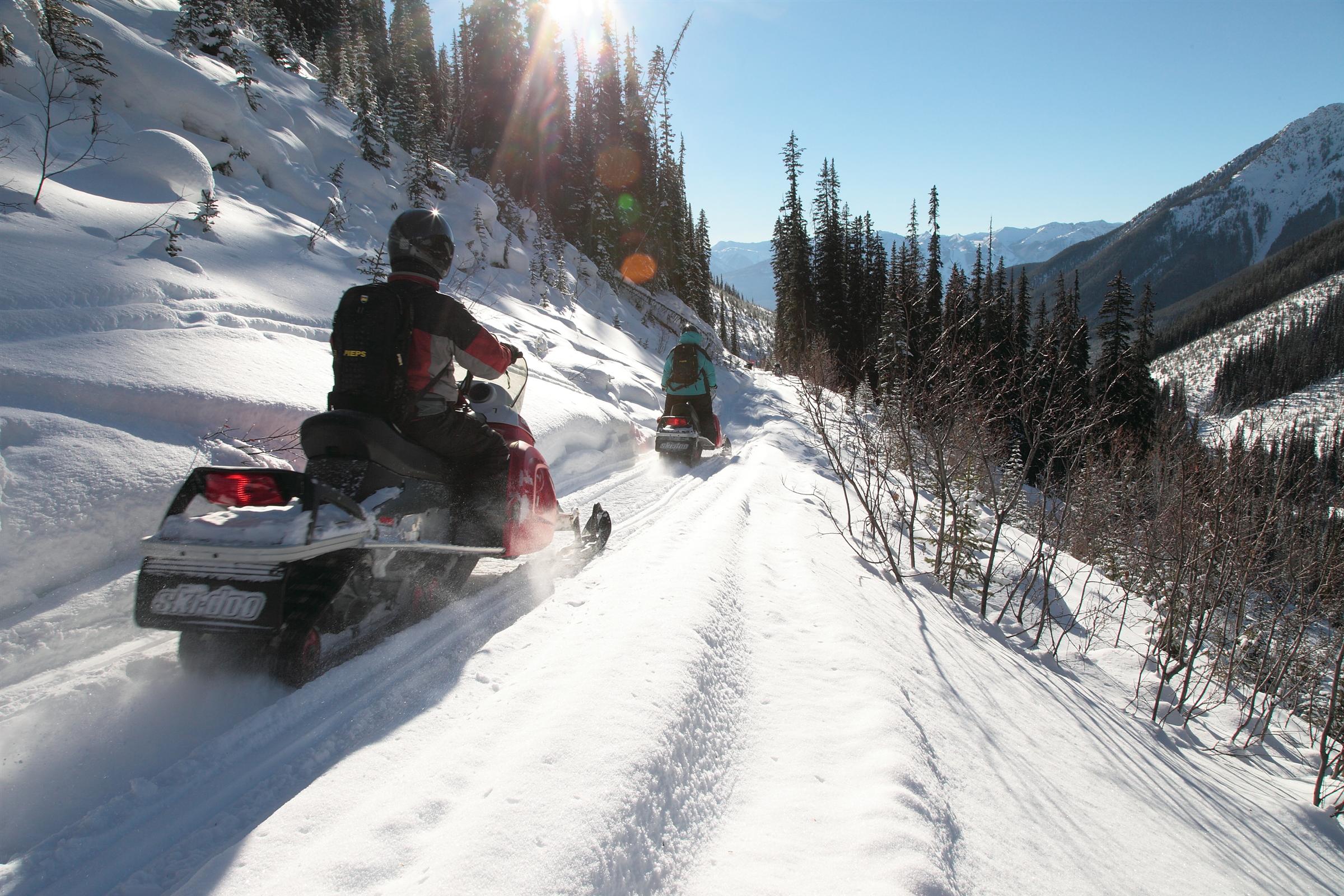 Banff / Canmore / Lake Louise Snowmobile Tours
Thinking About A Snowmobile Tour This Winter?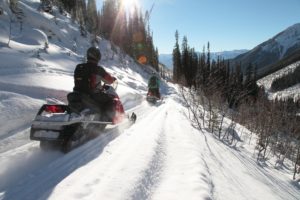 White n' Wild Snowmobile Tours offers guided snowmobile tours based out of Golden, BC, Canada. We are the closest option you can go snowmobiling from Banff National Park, as there are no motorized vehicles permitted inside the park boundary. With convenient shuttle service from Canmore, Banff, Lake Louise, and Field, we offer you a worry-free, relaxing day of adventure.
If you are in Calgary and your group is more than 15, you also can take advantage of our free shuttle!
Our Canmore/Banff/Lake Louise snowmobile tours offer a variety of adventures, so whether you're a novice or more experienced rider, you will find the adventure that will suit what you're looking for.
*Please note: Masks are mandatory at all times while riding our shuttle vehicles. Thank you for your understanding and for respecting others.
Our Different Snowmobile Tours
Convenient Shuttle Service For Snowmobiling In Banff
We understand that you may not necessarily be staying in Golden, BC already. Whether you're staying in Banff, Canmore, Lake Louise or Field, we have you covered! With our complimentary shuttle service from Banff, Canmore, Lake Louise and Field, all you have to do is sit back, relax and look forward to your amazing snowmobile tour! Check our snowmobile shuttle schedule with pick-up times, drop-off times, and locations of service.Note that you must reserve your shuttle to guarantee a pick-up, so let us know the hotel you'll be staying at. More details on the free shuttle service schedule page.
Shuttle service from Calgary!
For groups of 15 or more guests/15 snowmobiles,  booking the Full Day tour, we now also offer FREE shuttle service from  the NW end of Calgary. Please contact us to arrange this custom adventure for your group and we look forward to taking you snowmobiling in Golden!
Do Something Fun This Winter!
Are you ready to go play in those winter snowflakes and do something more than building a snow man with your family? Get out those snowsuits and snow boots again and come on a snowmobile adventure,… we'd love to have you join our Canmore/Banff/Lake Louise snowmobile tours! Time for some solid fun Rocky Mountain snowmobiling!
Every winter, millions of visitors come enjoy the serene beauty and ample opportunity for outdoor adventure in the Canadian Rockies. The thrill and pleasure of riding snowmobiles, going up and down the mountain meadows, twisting and turning on the trails, and being amidst beautiful winter scenery never fails to bring enjoyment to families and friends who are looking for some fun-filled outdoor snow time together.
Snowmobiles, which were originally intended as winter utility vehicles, are now popularly used for winter outdoor recreation and, most of the time, a Banff snowmobiling adventure is on the list of a lot of people's what to do in Banff this winter. Whether you've always wanted to try snowmobiling or even if you have some sledding experience, snowmobiling from Banff is a definite must thing to do. Don't let winter pass and not ride a snowmobile. Invite your family and friends and enjoy a fun-filled time with our Banff snowmobile tours.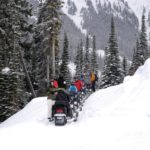 This is the most popular adventure of our Banff snowmobile tours. Tour time is from 10:00 AM – 2:30 PM. Here, you'll get to have 4 to 4.5 hours of guided snowmobiling. You'll go up to elevations of 7,000 feet that you don't have to worry about because your guides are very much knowledgeable in what they do. All you have to do is enjoy your time snowmobiling on scenic trails and seeing the panoramic views of the Canadian Rockies. Along the way, there will be short stops wherein you can take photos and your guide can share some snowmobiling tips. This adventure includes snacks and warm drinks throughout the day. Enjoy your lunch trailside, as you take in an amazing outdoor mountain vista.. ~$274.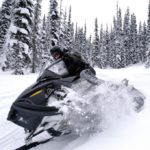 If you're looking for a more customized tour, this package is for you.  This tour is privately guided for just your group. Make it a scenic photo tour, bring your drone, as there are epic photo ops everywhere! With the  new 600cc 4 stroke snowmobile, you'll enjoy riding and learning new skills to ride these trails of the Canadian Rockies. The maximum group size is up to 6 riders. Minimum 4 riders.
Tour time is also from 10:00 AM — 2:30 PM. Snacks and lunch are also provided. ~ $399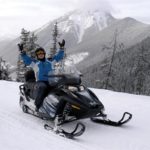 Just want to try a shorter version of our Full Day Tour? Then come and enjoy this Half-Day snowmobile tour that lasts for 2 1/2 hour  and is suitable for solo riders, groups or families!  Tour time can either be from 10:00 AM — 12:30 PM or 1:00 PM — 3:30 PM.  Enjoy a few hours of amazing scenery of the Canadian Rockies and as you're on top of the mountain, soak up the awesome sights  with a  hot chocolate and cookies. ~$210.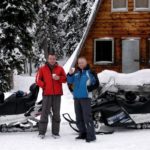 Enjoy a few hours of epic snowmobiling and taking in the breathtaking scenery of the Canadian Rockies for  3 hours! At the altitude of 7000 feet, enjoy your lunch trailside. Tour time starts at 10:00 AM — 1:00 PM.  ~$240.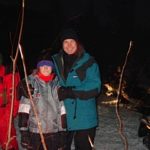 Try something different, with this unique 2.5 hour late afternoon tour! It  is great fun for friends and families  who want to enjoy snowmobiling and a relaxing evening together. Hot chocolate and cookies are served on top of the mountain and tour time is flexible depending on the time of the year and daylight.  We do our best to time our tours at dusk but as the days grow longer, we cannot guarantee the degree of light. Meet time: 2:30 PM
This tour starts at $210 and a minimum of 2 drivers are required to book this tour.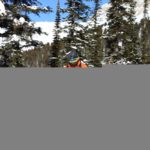 More reasons to come snowmobiling!
Not only do you have a choice of a wide variety of snowmobile adventure packages that will suit you and your family or friends' preference but we also offer you great group discounts. Now we're talking fun. If your group is more than 8, enjoy $10 off per driver. If your group is more than 15, enjoy $15 off the regular price per driver. So better ring up those family and friends of yours and invite them to join a snowmobile tour from Canmore, Banff, Lake Louise or Field. You are guaranteed a great time!
Snowmobile tours are rated as one of the top activities to take part in while visiting BC, Canada! Why not choose one of the top-rated companies to do it with?!
For additional information as well, since these are guided snowmobile tours, the preferred ratio followed in the tour is 6 snowmobile machines to 1 guide.  For contact details and for more information, please visit https://www.whitenwild.ca/contact/.
What are you waiting for? Get yourselves ready… let's go snowmobiling!!