Hey Friends, Customers and Outdoor Adventurers!
If you've been snowmobiling with us, we would very much appreciate if you could write us a quick online review of your experience. As you know, many travelers look online these days for other guest's opinions and comments. We continually strive to provide the best snowmobiling experiences possible to all of our guests. We are always looking for ways to improve our visitor experience. When you participate in reviewing our business online, you help us become even better at what we do!
3 Ways You Can Publish Your Review
We conveniently offer 3 ways that you can publish your online review. Depending which website you're most comfortable with, you can review us on Facebook, Google, or TripAdvisor.
1. Review On Facebook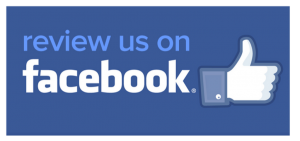 To review us on Facebook, simply click through to this page. Here, you can rate us on a scale of 1-5 stars and also provide your comments, though the comment portion is optional and if you're looking for a fast less-than-a-minute time commitment, just do the star rating.
You will need to be logged into Facebook for this to work, and your name and profile picture will appear beside your review.
2. Review On Google

We also have a Google business page that brings people to our physical location. On Google, you can also leave your comments and review for us. See our Google page here. Similar to Facebook reviews, you have the option to rate us between 1-5 stars and leave your comments.
You will need to be logged into your Google account for this to work, and your review will be posted publicly on the web. If you're unsure what a Google account is, note that if you have Gmail, you have a Google account. But basically, just log-in to your Gmail, and then click this link to our Google page.
   Log into your Google account to go directly to the  

G

o

o

g

l

e

review page click this page:          https://goo.gl/HRVFvL
3. Review On TripAdvisor

On TripAdvisor, please go to our TripAdvisor snowmobiling page.
Here, you again have a 1-5 scale for your overall rating, and a space for your comments. Since TripAdvisor is very much a travel-related review service, it will ask you a few more questions such as "What sort of visit was this?", which could be a couple's getaway, family trip, business stay, solo adventure, etc. The site also allows you to upload your own photos, so if you have any that you'd like to share – please absolutely do so!
Thank You So Much!
We sincerely thank you in participating in our online reviews. If you have any questions at all about our operations, our trips or  guest services, please do not hesitate to get in touch with us.