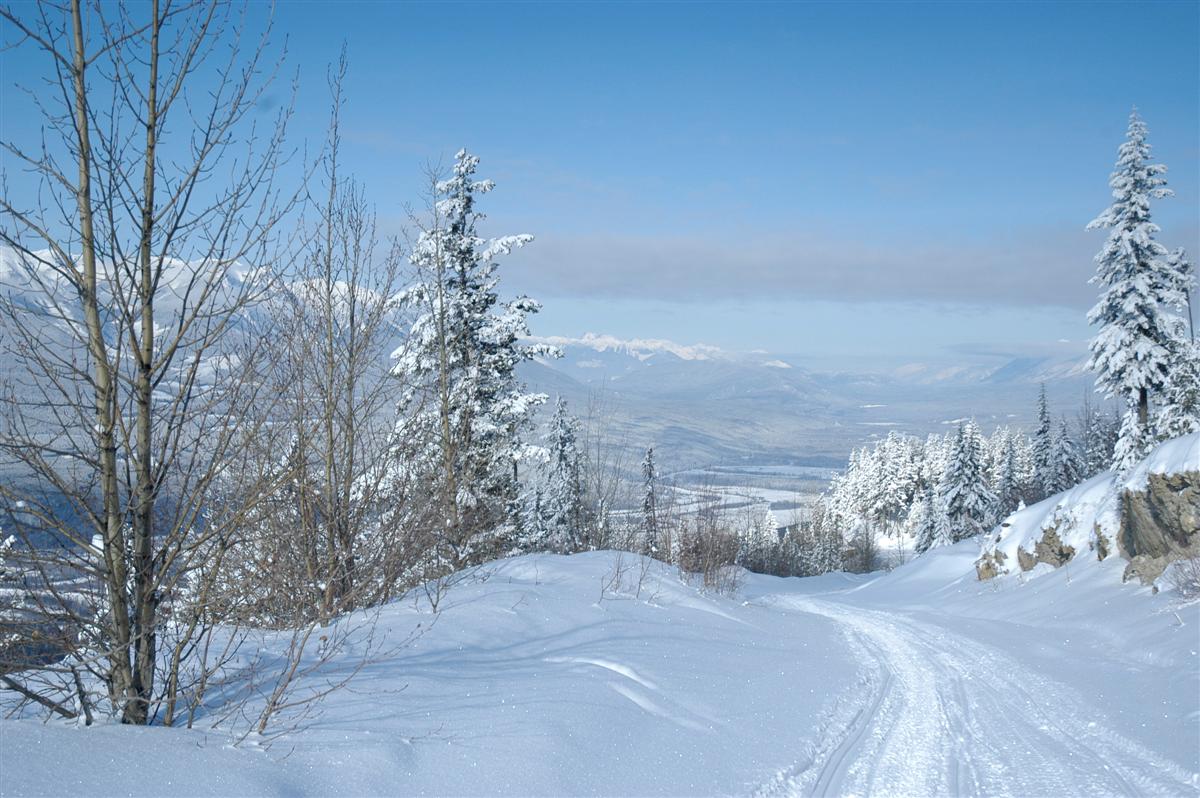 Snowmobiling Is Our Favourite Winter Sport
Little ice crystals fall from the sky and pile up into hundreds of thick inches of snow on mountain tops. For sports enthusiasts, it's the perfect time to pump up some adrenaline  and pick up their most-loved winter sport again.
For Us, It's Time To Snowmobile
Various people love various winter outdoor activities: Skiing, snowboarding, snowshoeing, ice fishing, skating, touring,… Among all mentioned (and not mentioned) winter outdoor activities, one that has greatly developed over the years and has never failed to surprise those who have tried it with the amount of fun it actually is, is the good old (or should we rather say, new) sport of snowmobiling!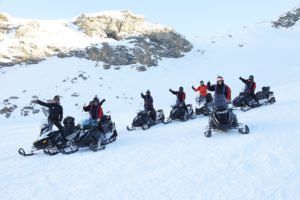 Why Snowmobiling Rocks
Snowmobiling is the sport of driving a snowmobile. Snowmobiles were originally designed to be used as land vehicles for people to travel during winter where motor vehicles could not go, like on snow. But things really do change. Who would've thought that these utility vehicles will eventually develop as a well-loved recreation activity in the later 20th century? Let's take a quick time trip back into the history of snowmobiling.
A Brief History of Sledding
Snowmobiles were actually just sleds at first, until Joseph-Armand Bombardier invented the Ski-Doo. The Ski-Doo didn't require dogs and was found to be more efficient than sleds. The Ski-Doo allows people, especially from remote areas, to travel at long distances more efficiently. It didn't take long for people to notice that this new snow vehicle was actually really fun to ride also.
Thus as time went by, riding on snowmobiles became seen as a new form of outdoor recreation rather than just a mere mode of transportation. Snowmobiling helped people to embrace winter even more. When before, the coldness and snowfall would tend to make people sit dormant inside their houses, snowmobiling  has since opened an opportunity for more outdoor activities.
Snowmobiling in the Canadian Rockies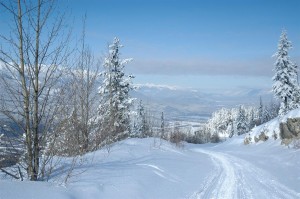 Very common to the thought of snowmobiling are the opportunities for sledding in the Canadian Rockies. Here, a lot of snowmobiling happens. One of the best places to go to snowmobiling is in Golden, British Columbia.
Golden is a town in southeastern British Columbia, Canada. It is located west of Calgary and east of Vancouver. It lies in between the majestic mountain ranges of the Columbia mountains (Selkirk and Purcell) and the Rocky mountains and at the junction of two heritage rivers—Columbia river and Kicking Horse river. Golden was actually discovered by David Thompson in 1807.
He was in search of the Columbia river and his exploration led him to find this very beautiful place in between the mountains. The feeling of discovery and exploration the pioneers felt before seems to continue  today as people coming from different places outside Golden sense a wonderful connection to what these majestic mountains have to offer.
Coming from the west, Golden is the gateway to the beautiful Canadian Rockies. Anyone who knows snowmobiling, knows that snowmobiling in Golden BC is something not to be missed. It boasts  beautiful terrain, panoramic views and very good dry snow conditions. With over 240 km of groomed trails, 4 maintained areas, and 13 distinct zones, Golden is a winter wonderland for snowmobilers of different groups. Beginners or families can enjoy sledding along safe trail routes while more advanced sledders can pump up their adrenaline in more remote, steep and deep snow areas.
A snowmobile-friendly community
Golden is a truly snowmobile-friendly community. Two organizations, The Golden Snowmobile Trail Society and the Golden Snowmobile Club, see to it that the people going for snowmobiling in Golden get to experience this fun winter outdoor activity at its finest. They keep the place in top notch condition by continually grooming trails, maintaining bridges and tidying cabins.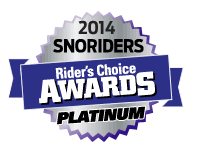 Thus, it was recognized by Snoriders Rider's Choice Awards, receiving various awards in 2014 such as Favourite Mountain Riding Area and Most Challenging Riding Area in BC (Platinum), Favourite Scenic Snowmobiling Area in BC (Gold) and Favourite Snowmobiling Area, Favourite Groomed Trail Riding, Favourite Powder Riding and Favourite Family Snowmobiling Area in BC (Silver).
Golden is truly the best destination for your family and friends to go snowmobiling. Golden offers many snowmobile tours that offer wonderful experiences of this fun winter outdoor activity. White N' Wild offers a variety of adventure packages for snowmobile tours you'll surely love.
You can choose from full day snowmobile tours to full day back country or you might not have that much time to spend snowmobiling, then you can try either the easy half day or express snowmobile tour.
For those who want to try the fun of snowmobiling but in a little more special way, then you can go for the starlight ride. But for those who want to experience the whole thing and spend more time together in an overnight stay with their friends and families, then the mild to wild adventure package is for you.
Their tours include snacks and/or an outdoor mountain vista BBQ lunch. Aside from that, they offer convenient shuttle service from Banff, Canmore, Lake Louise and Field. For more details about Wet N' Wild's snowmobile tours, please contact us.